M

ANAGEMENT
EMR 9999 has its origins in a move by Family Medical Practice to upgrade its ambulance fleet from simple patient transporters to modern, fully equipped mobile ICUs with life-sustaining capacities in line with international standards in emergency response. At the time, FMP's management realized the lifesaving impact that these ambulances could have on the local community and made the decision to work towards establishing a privately-owned emergency medical transport system for the whole of Vietnam. The launch of EMR 9999 represents the first phase of that journey.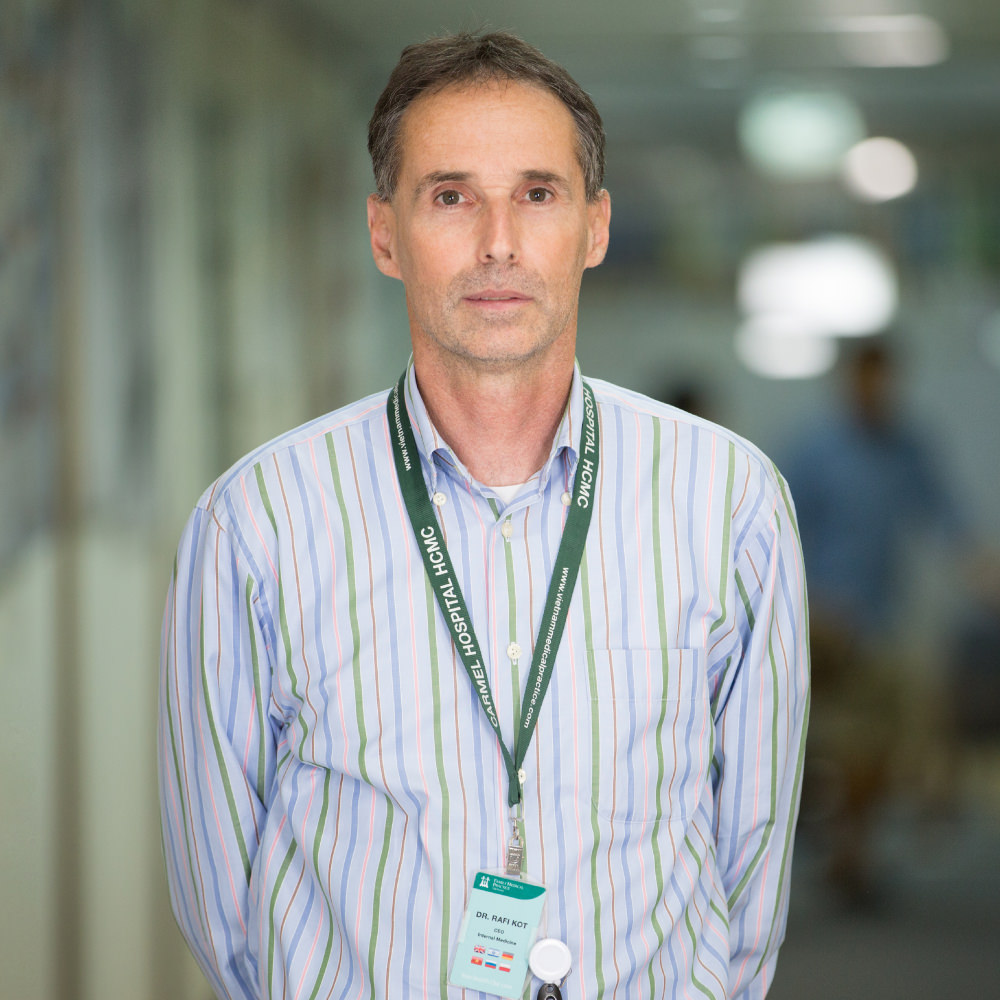 DR. RAFI KOT
Arriving in Vietnam in 1988 to design and implement primary healthcare programs for minority tribes in rural areas, Dr. Rafi has since spent over 22 years in developing the Family Medical Practice business before launching EMR 9999 as a revolutionary step in emergency response and transportation.
The EMR 9999 program is extremely important to us. Emergency and trauma have always been at the heart of our operations and medical services. Having received many questions and requests for improved emergency response, we introduce this service in answer to public demand.
This is the first time that we have decided to reach out to the patient with all our systems, just as it is done in OECD countries. We have invested a great deal of time, planning, software and human resources into making this happen.
IAN WILSON
Operations & Business Development Director
With close to twenty years of managerial experience in the medical services industry, Ian has been a key figure in bringing EMR 9999 from concept to reality. Starting from discussions on how Family Medical Practice could viably employ its first-class ambulance fleet to add value to medical emergency transport in Ho Chi Minh City, Ian has pursued a vision to establish a business that could potentially bring modern emergency response to the entire country.
As we put the pieces together with the alarm centre and the ProQA software system, we realised that one of the key factors in the success of this project was having the right staff. They would need to be internationally accredited, be able to multitask, have a number of language skills and be able to remain calm and perform under pressure. If you talk to these kinds of people worldwide, you'll realise what a stressful job this can be. We went through a rigorous process of interviews against our selection criteria to land with the eight people that we have today. – and they've exceeded our expectations.
There are many challenges that we have to overcome before we get there, but it's still our goal to go nationwide.