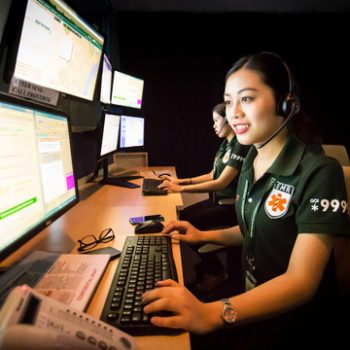 OI VIETNAM—HO CHI MINH CITY HAS TAKEN a transformative step with launch of Vietnam's first privatized 24/7 emergency medical response service – EMR 9999. The country's leading international health-care provider Family Medical Practice (FMP) announced the program in which user dial *9999 for emergency service.
FMP's CEO Dr.Rafi Kot, who has been the driving force behind the service, described its six ambulances as "mobile emergency rooms, each able to sustain life for up to 72 hours." Eight emergency operators have been trained not only to cope with the intensity of emergency calls, » Read more about: A revolutionary emergency medical service for Vietnam »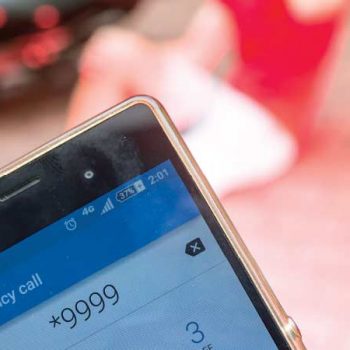 ASIALIFE – A new emergency ambulance service is coming to Saigon. By Monica Majors. Photo by Vinh Dao.
One day I thought I was being smart by transiting on two feet instead of two wheels—until I was hit by four. The gory details of the incident aren't important here, but as traffic continued unimpeded around the culprit taxi and the red streak on the pavement, I was in need of medical assistance. Not only did I (apparently) not know how to successfully circumnavigate Saigon's traffic, » Read more about: Emergency ambulance service in Saigon »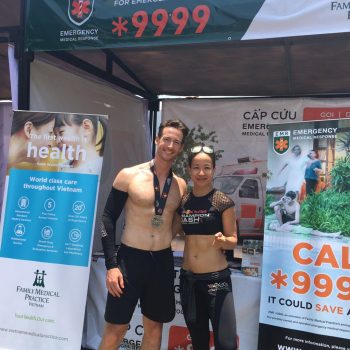 Family Medical Practice and *9999 Emergency Medical Response were out in force at the third annual Red Bull Champion Dash in Ho Chi Minh City's District 7 on Saturday. » Read more about: Champion Dash 2017 »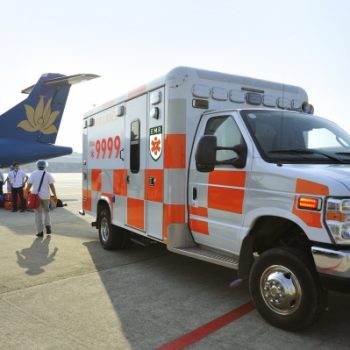 WORD VIETNAM—Medical evacuations are difficult to pull off but in terms of complexity, there's nothing that goes beyond extracorporeal membrane oxidation (ECMO). In these evacuations, a patient needs to be moved from one country to another while their heart is disconnected from their body. » Read more about: Medical Evacuations »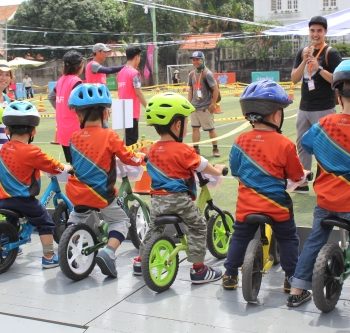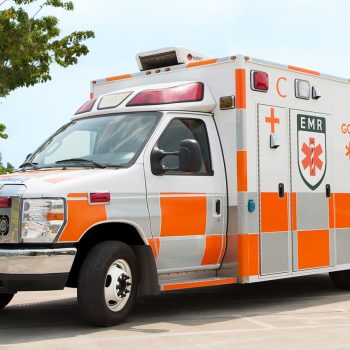 Dear Valued Customers,
On Sept 21st, 2016, Family Medical Practice held a press conference to announce the official launch of EMR 9999, a world class emergency medical response service now available within HCMC.
The news was very well received by the media and the public as a major upgrade in emergency medical care and advice for subscribers to the service.
This is the first time an emergency response system has been established in this city with a focus on preventing death and long-term medical consequences of accidents and emergencies. » Read more about: World Class Emergency Medical Response Service now available within HCMC »