M

ANAGEMENT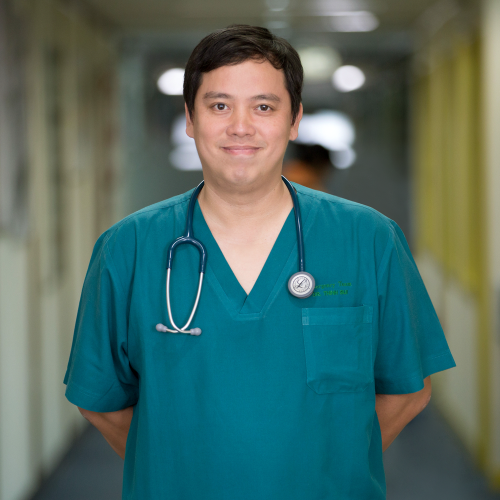 DR. BUI NGHIA THINH
Medical Director of Trauma and Emergency Medicine
Dr. Thinh relocated to Ho Chi Minh City from Hanoi in 2011, where he works in emergency practice.
He is a graduate of the Hanoi Medical School, and also spent a year in the U.S. where he furthered his
studies in intensive care.
Dr. Thinh has been an integral part of the development of our 9999 emergency medical response
system, and was one of the team leaders who helped set up training and implementing protocols for
emergencies. He also leads a first-class medical evacuation team, which sees him at the forefront of
one of the world's top evacuation systems that has seen patients taken for urgent ICU cases both in
and out of the country.
Outside of work, Dr. Thinh is a passionate photographer and a huge Chicago Bulls and Saigon Heat
basketball fan.
"For people in Vietnam, it seems too new, but it really works. CPR is often an essential first response in cases
of cardiac arrest, and if you don't know CPR, call 9999 and the call-taker will talk you through it"